Team
Your go to person for all WhiskyFM enquiries. hello@whiskyfm.com
See More
November 06, 2019 - 06:49 PM - 705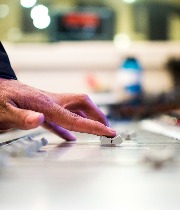 Iain is the brains behind the operation. For any production enquiries please email whiskyfmscot@gmail.com FAO Iain.
See More
November 06, 2019 - 06:55 PM - 667
WhiskyFM is brought to you by Scotch Whisky Auctions. SWA is one of the world's leading whisky auction sites. With monthly auctions and thousands of bottles to choose from, there is something...
See More
November 06, 2019 - 07:02 PM - 909